CICRA Holdings in collaboration with CICRA Campus established its own 'Study Abroad Centre' in Colombo,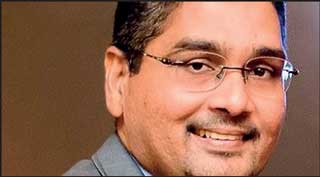 having been in the higher education sector, cyber security training, cyber security
consultancy, and artificial intelligence and software development business spanning over 15 years. 
CICRA Holdings was first mooted in the year 2006 among a public-spirited team of academics and professionals, who were determined to promote integrated communication as a tool for socio-economic development of Sri Lanka.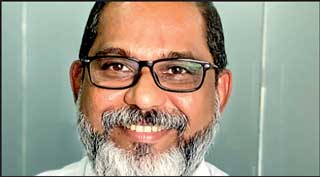 CICRA Campus has had more than 2,300 students graduating from its campus in Colombo, Sri Lanka who followed academic and professional programmes. There are 300+ students currently following various courses offered by the campus in affiliation with its prestigious university partners – Deakin University in Australia, Wrexham Glyndwr University in the UK, EC-Council in the US and Asia e University in Malaysia. Undoubtedly, CICRA Campus have marked its name as the best institute for Cyber Security Education in Sri Lanka and its going global taking cyber security programs to countries in the Middle-East and Africa Region. 
CICRA Study Abroad Centre was established to support aspiring students seeking higher education opportunities by providing them the best option to choose globally recognised degree programs. It is its endeavour to support students with the best possible option on studying overseas with its well-established representation with leading universities and colleges globally. 
Its focus is to support and guide young and adult students to the best possible Institutions, thus enabling them to build their academic and professional careers. Its experienced counsellors will help identify the most suitable courses and institutions for each student aligning with their affordability and country of choice. 
Speaking at the occasion, CICRA Holdings Group Director/CEO Boshan Dayaratne mentioned: "It was one of our long thought of strategy to establish the study abroad centre at the CICRA campus in Colombo. CICRA has already an established name and brand in the country offering world-class education for our students in addition to being a cybersecurity training and consultancy company was in operation for well-over 15 years. We have our own students seeking study abroad and also students reach out to our office for career guidance. The opening of the study abroad centre will now help our students to choose globally recognised universities and colleges to pursue higher education."
Wrexham Glyndwr University Sri Lanka Office Head David Samuel mentioned: "It's a great pleasure to welcome on-board CICRA Study Abroad as one of our recruitment partners in Sri Lanka, and wishing them all the very best in their new venture. I hope that the university will be able to further strengthen its ties in Sri Lanka through such arrangements to support students interested studying at our university in the Wales. I look forward to working with the Study Abroad team at CICRA going forward."
ApplyBoard Manager – Sri Lanka Thilina Rajapakse said: "We are delighted to partner with Sri Lanka's pioneering cybersecurity and AI training provider, CICRA Campus, to empower CICRA students to access the international higher education options at more than 300+ ApplyBoard partner Universities and Colleges in Canada, USA, the UK, and Australia. We are confident that the ApplyBoard-CICRA partnership will help you do what you do best: help as many students as possible fulfil their education and career dreams. We wish CICRA Campus the very best!"
CICRA Campus has student counsellors who are highly qualified and well-experienced to give academic guidance and make students feel confident in their educational career to achieve their goal. 
CICRA Study Abroad Centre has reached working arrangements with Wrexham Glyndwr University, UK and one of the world's highly reputed EdTech companies ApplyBoard, which has the largest network around the world to support its students offering their variety of courses to choose from globally recognised higher education providers. 
There are many disciplines to choose from courses in the business, commerce, engineering, architecture, sciences, medical and health sciences, dentistry, information technology, education, media and communication, computing, fashion and design, nursing and allied health, creative and performing arts, philosophy, psychology, social work, counselling, tourism and hospitality management, arts and humanities, and law stream.
Interested students and their parents can get in touch for further support and guidance on study abroad requirements via studyaborad@cicra.lk.